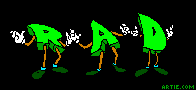 Hello! Welcome to Vintage Net Repaired, my attempt to fully restore as many late 90's websites as i can.
You can click any of the images here to transport you to said website.
Happy web surfing!

ALSO CHECK OUT THESE RADICAL SITES!
Vintage Net Repaired wouldn't be the same without them!!!






(credit to Blinkies.cafe for the blinkie!!!)